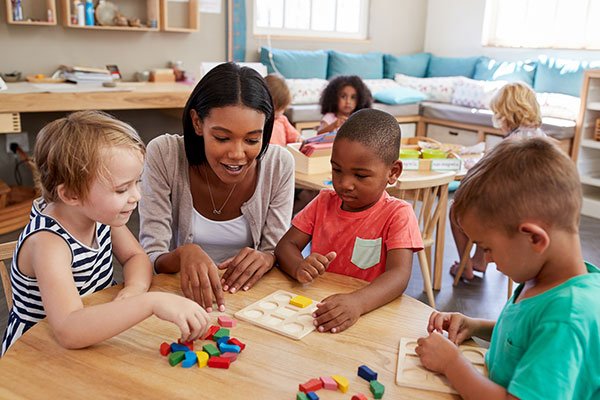 Who Is the Ideal iKids U Education Franchisee?
Would you like to run your own kids' education franchise business that not only can help you boost your business skills and experience, but that also has a positive effect on the community? Our many after-school programs at iKids U provides high-quality educational, creative, and fun activities to enrich childrens' lives and make their parents' lives easier. Of course, it takes a certain kind of person to operate an iKids U franchise. Here are a few qualities that make an ideal iKids U franchisee candidate:
Passionate About Improving Children's Lives
Our franchise opportunity is geared toward people who want to help make a difference in the world of education and parenting. Our ideal candidate will enjoy working with children and will have a desire to help them live and learn as well as possible. You could be a parent wanting to start your own business, you could have a background in education, or you could simply be an entrepreneur who loves kids — if the feeling is there, you are probably a good fit.
Applicable Experience
Any skills and experience you can bring to the table will be helpful in running your business smoothly. Our ideal franchisee will preferably have a background in education, sales, or management, but this is not a requirement. We give all our franchisees a comprehensive training program, ongoing support, and more, so you are definitely not expected to have all the necessary knowledge and skills coming in. As long as you have some business knowledge, enjoy working with children, and are energetic and eager to learn, you are likely a good candidate for operating an iKids U franchise.
Financial Requirements For iKids Education Franchise
Starting a franchise always requires an initial investment, and generally involves additional costs such as overhead, royalties, and advertising fees. Before investing, it is important to make sure you have the capital needed to fund your business. The ideal iKids U franchisee will have an annual household income of at least $100,000, with a liquidity of $50,000. Check out our Frequently Asked Questions page to learn more about the costs involved in launching and running an iKids U franchise.
Our franchisees benefit from our outstanding business model and thorough training, while enjoying work flexibility and the satisfaction of making a difference. If you believe you are a good fit, consider joining our mission. Contact us to learn more about running an iKids U franchise business in your area.