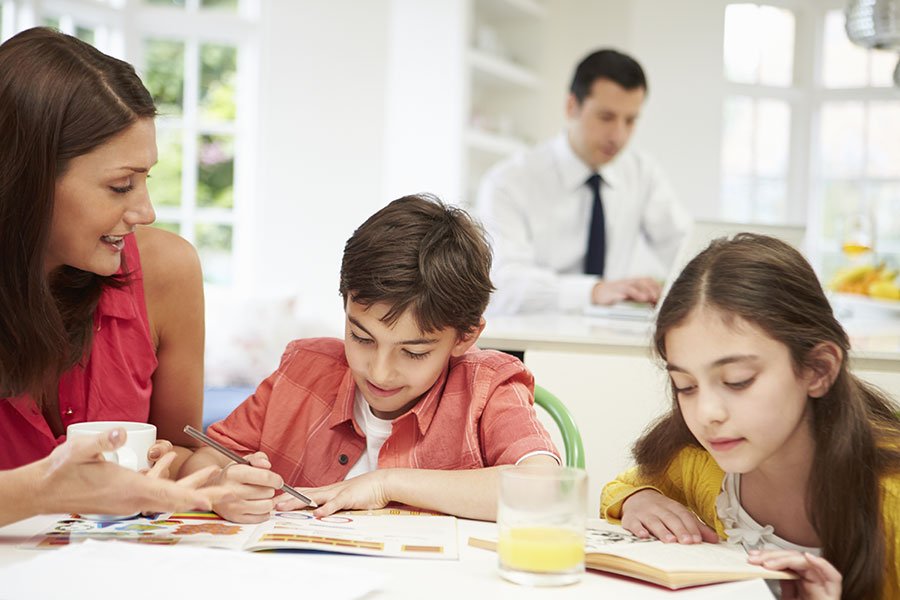 Today's Parents Need iKids U
Did You Know?
Today, more parents work outside the home than ever before. And many struggle to find adequate after-school options for their children. [1]
In fact, while 10.2 million children are in after-school programs, the parents of another 19.4 million children would participate in after-school if a program were available. [2]
According to the After-School Alliance, the Need for After-School Programs is Immense [3]:
23 million parents of school-age children work outside of the home full time.
11.3 million kids are on their own in the hours after school.
19.4 million kids would participate in an after-school program if one were available to them.
Parents with children in after-school programs are reportedly less stressed, have fewer unscheduled absences, and are more productive at work. [4]
iKids U is dedicated to providing a unique, comprehensive solution for busy parents who still want the best after-school options for their children.
Working families with elementary school children need convenient options – and iKids U is focused on convenience, with programs provided onsite at their own local schools. No busing or extra transportation needed! iKids U also meets the needs of today's families through flexibility.  The concept works effectively with different parent schedules and job types, and caters to different family dynamics. Even stay-at-home moms who have kids on different schedules or in different activities appreciate the flexibility of iKids U: children can attend anywhere between one and five days per week, as needed.
Best of all, as an iKids U business owner, you meet the needs of today's busy parents, as you offer a variety of after-school services, activities, and program options (creative, educational, recreational, and more), as you build a flexible, home-based business.
Contact us today to learn more about this amazing program and opportunity!
[1]
http://www.edweek.org/ew/issues/after-school-programs/
[2]
http://www.afterschoolalliance.org/aboutUs.cfm
[3]
http://afterschoolalliance.org/documents/National_fact_sheet_10.07.14.pdf
[4]
http://www.afterschoolalliance.org/aboutUs.cfm